When we look back at our 75 year history of life-changing services for clients of all ages with all types of disabilities in Houston and surrounding counties, we are filled with gratitude. Gratitude for the clients who work so hard to achieve their dreams and defy others expectations. Gratitude for the Easter Seals Greater Houston therapists, teachers, counselors, specialists, case managers, camp counselors, mentors, coaches and support staff who take our mission of providing help, hope and answers to heart. And deep gratitude for our community of supporters who fund the important work of helping over 14,500 babies, children, and adults with disabilities, Veterans, Service Members, and their families reach the height of their potential annually.
The best way we can think to thank you is to share some of our countless success stories so that you can bear witness to the profound impact your generosity has on our family members, friends and neighbors. These triumphs would not be possible without you.
Would you join us in giving $75 today in celebration of 75 years of leading the way to full equity and inclusion?
We look forward to many more years of impact!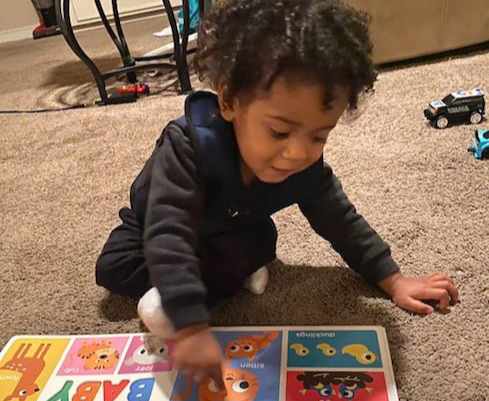 "She would be the first member of her family to go to college. She would help people who needed her. She would make something of herself" Continue reading about how Norma blossomed through our Mentoring Program!
"It was great to see that he was able to fully participate in all of the Camp activities with us, seeing his face smiling is priceless, and it was possible thanks to you!!" Read more...
You can be a champion for your community while potentially minimizing your out-of-pocket expense by donating stock to Easter Seals Greater Houston. You may be eligible to earn tax deductions, rebalance your financial profile, and avoid capital gains taxes, all while supporting thousands of Veterans, Service Members, children and adults with disabilities, and their families!
All contributions and tax treatment are subject to the law and IRS regulations which may impact deductability. Please consult your tax advisor to determine the tax benefit of any gift you are considering.
Help make the holidays a happy time of year through Holiday Adoption. Imagine the impact you or your company can have on a family that would otherwise go without!
Special thanks to Castaway Rods, The Coleman Family, The Craig Family, Cruise Center, Daniel Marklin, Energy Ogre, Higginbotham, The Hollins Family, Maria Gallegos, Marie Kaminski, The Monteverde Family, NCL Bayou City Chapter, Spectacular Kids, The STORM Foundation, SWBC, Village Veterinary Clinic, ZTA Houston Alumnae Association, our staff, and our Board of Directors for making the holidays merry and bright!
Learn more about Holiday Adoption
Join us for the 11th Annual Walk With Me, a non-competitive 5K or shorter Family Fun Walk presented by Prosperity Bank, that benefits Easter Seals Greater Houston's services for people with all types of disabilities.
Houston Zoo
April 23, 2022